After 4 days of downside across the main US indices, futures seem to be pointing to a higher open on Wednesday 15th June. Whether this strength last throughout the session remains to be seen, but here we run our scans on some stocks with potential to move today based on our technical indicator screeners.
First of all (CRM) Salesforce we featured in our last blog post here, had just broken above a high for 2016. Whilst there was no clear resistance above, it was open to sentiment being the momentum leader.
CRM pushed on to a high of around $84.50, and began to retrace just as the general market turned. However, for now it is holding above the horizontal blue line on the chart below. Underneath this, there is risk that it could close the gap and fall lower if the market remains weak. Proceed with caution, but whilst it holds up above $80, there could be support forming.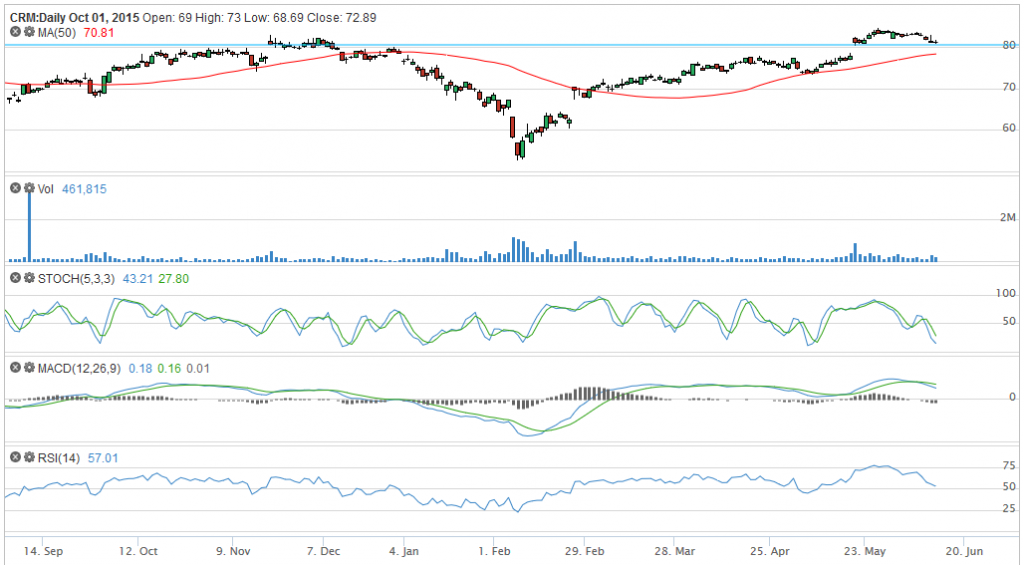 Facebook (FB) stock price has moved dangerously below a clear horizontal support over the last few sessions. The gap down at the weekly open has left an "island" pattern up above the line on the chart below. Failure to close that gap could mean further falls on market weakness.
However, the fundamentals remain strong at Facebook, so we would expect the stock price to find a support somewhere soon, maybe somewhere between $110 and $112 in the short term. One thing is certain, is that volume will remain strong whichever direction it is trading.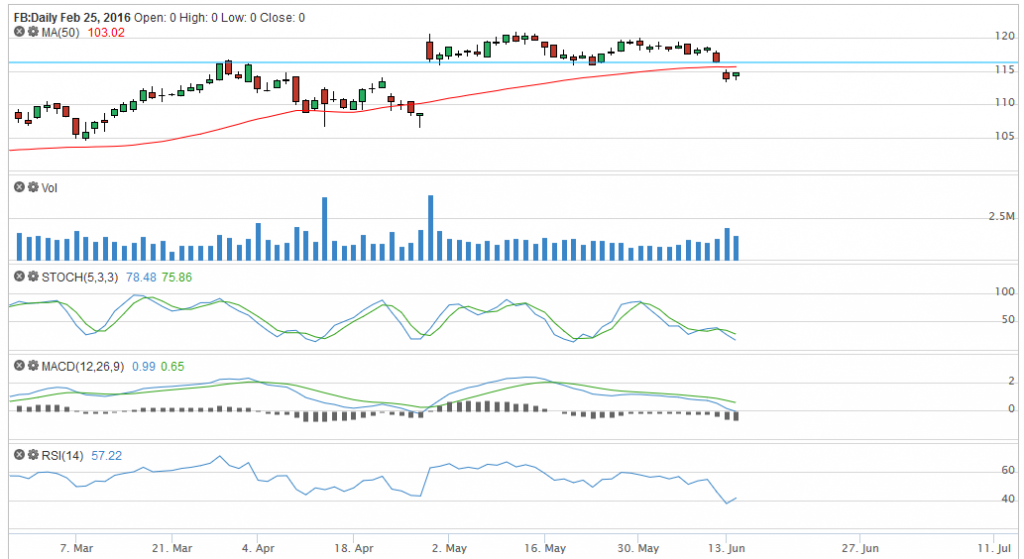 J.C Penney (JCP) made a strong bullish rise in its stock price from the January low and almost doubled in value. JCP is a Cyclical Consumer Goods stock and would normally be associated with stronger gains when the market is weaker. So saying as it has retraced most of the January/February move up it may be one to add to your watch list and monitor for further strength over the summer months.
Support and risk would have to be for price heading below the $6 to $7 level. Below there, coupled with sector weakness, and the price could slide further. However, there are many who swing trade this stock up and down, often. It has a habit of moving down to a support or recent low, and turning to retest the last highs.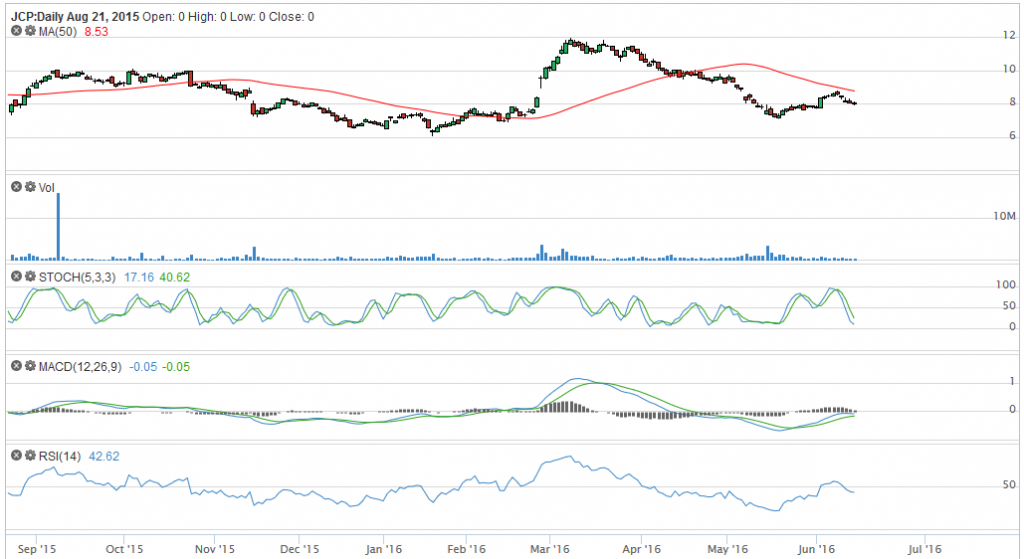 To start monitoring your stocks and running technical analysis screeners, login and register free at the button below.